Flamenco*, spring and the Lebanese mountains
DATE: Saturday April 13, 2013

Because I love this place more than anywhere else in the world, because I am tired to being restricted in Beirut, and because feeling the air, hearing the trees, and smelling the earth and contemplating the mountains is so inspiring for our bodies to anchor our roots and reach up.
We will be working outdoor on a private home's incredible terrace (see photo). Please bring along a yoga mat, socks and trainer shoes. Flamenco shoes are optional, as I am not sure yet if we will use them.

This flamenco workshop is the first experience I do of its kind. It is part of a future project that I aim to develop in that village in the upcoming year along with my cousin Hala Younes, who is the architect behind that breathtaking terrace.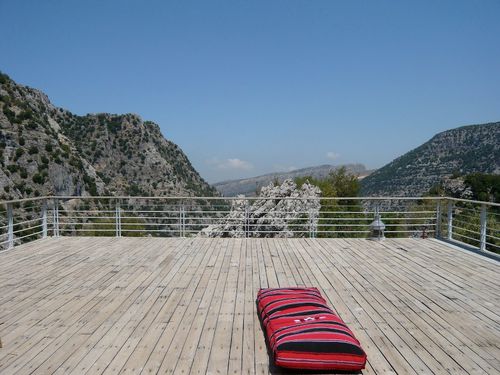 SCHEDULE
Starting 9:00: arrival, coffee, tea…
10:00 - 13:00 : warm-up, technique and choreography
13:00 - 16:00 : break / cooking, lunch, promenade in the village or siesta under a tree
16:00 - 18:00 : palmas and choreography practice
After 18:00: hang out or head back to Beirut before dark
*Flamenco as MY personal flamenco, meaning with all the artistic freedom that I enjoy while dancing or teaching it.

INFO & REGISTRATION
Places are limited to 12 and are granted out on a first-come first-served basis.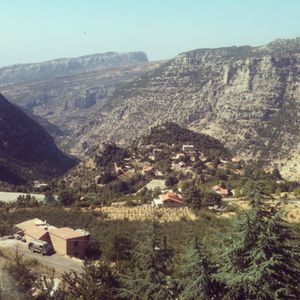 Chatine is a small village 1:45 hours away from Beirut, heading North towards Byblos and then up towards Mar Charbel, then Tannourine.